"Okay, maybe I can't do this… But I know WE can"
WILM teams up with Musik I Lejet to put on a special Summer Camp at the Danish festival
Written by Ira Lobanok (Ukraine) & Aiste Baltraitytė (Lithuania).
On July 14th 2019, fifteen women from all around Europe met to join forces for a whole week at the beach-based festival "Musik I Lejet" north of Copenhagen in Denmark.
The main goal was to learn how to be a good stagehand through the camp Women in Live Music had made in association with the festival.
As the festival was running a Maritime theme, our camp-members were called 'The Mermaids'.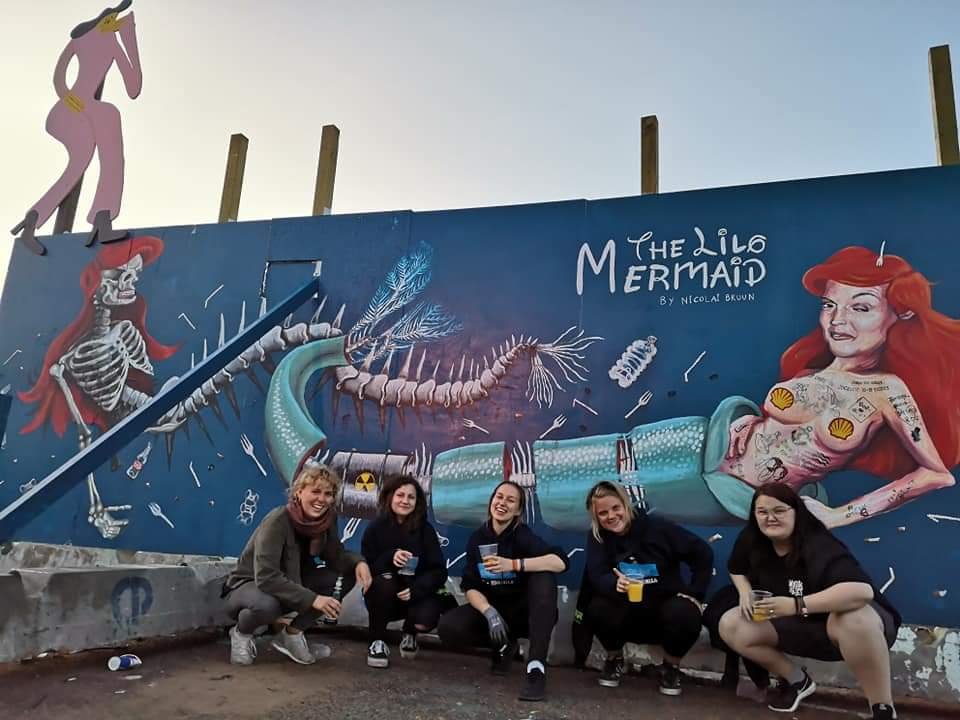 It's not every day you get the opportunity to see a festival built from scratch, and moreover – actually get the chance to take part in building it – assembling the stage, hanging lights, cabling up the equipment and making sure everything works. Some of us went even further and took charge of lights and sound engineering at minor live performances at the festival.
Each day started with a workshop on basic technology, and set-up of sound, lighting, stage and live music business, with different topics every day. After the workshop followed a shift at one of the stages at the festival.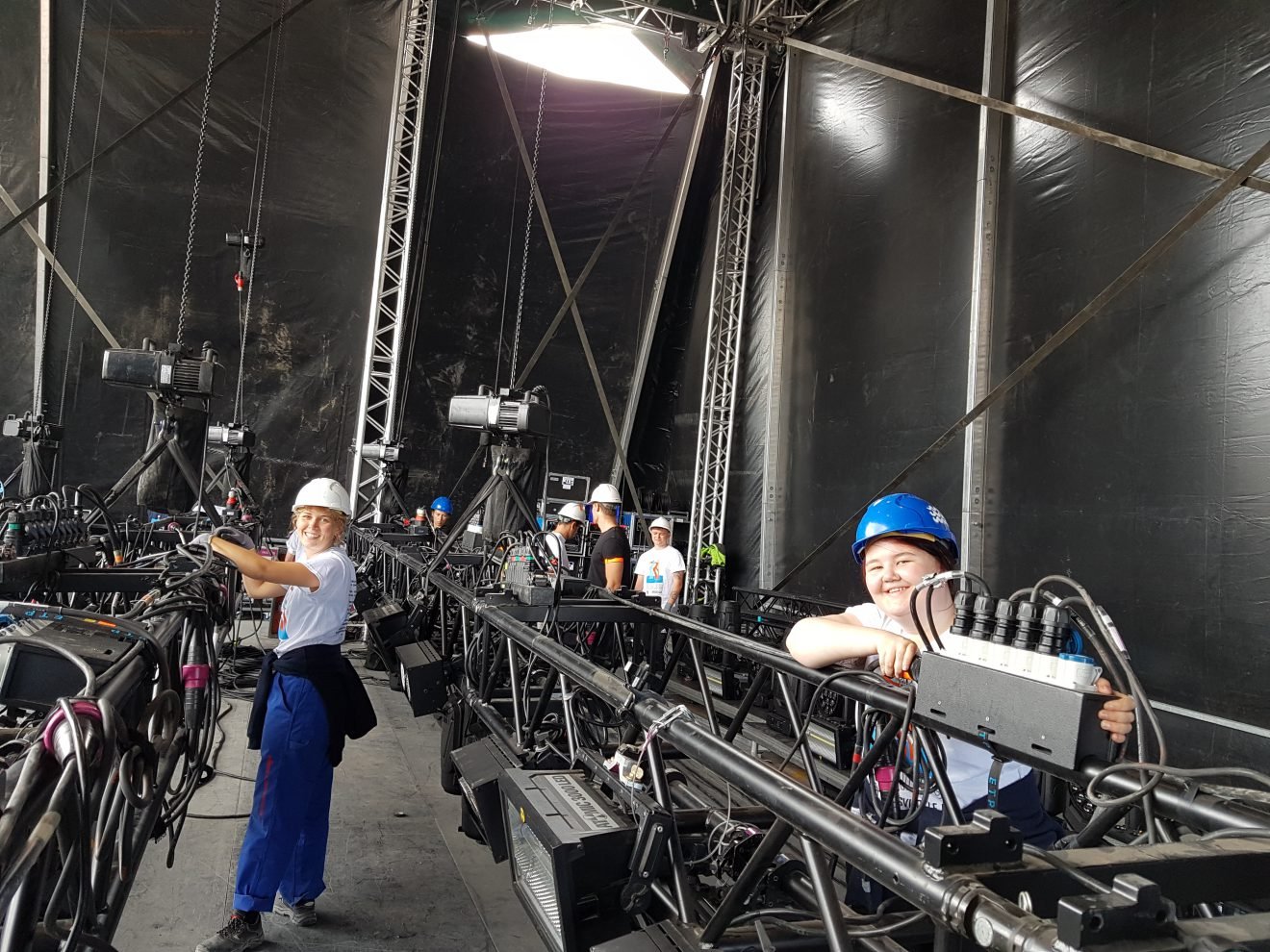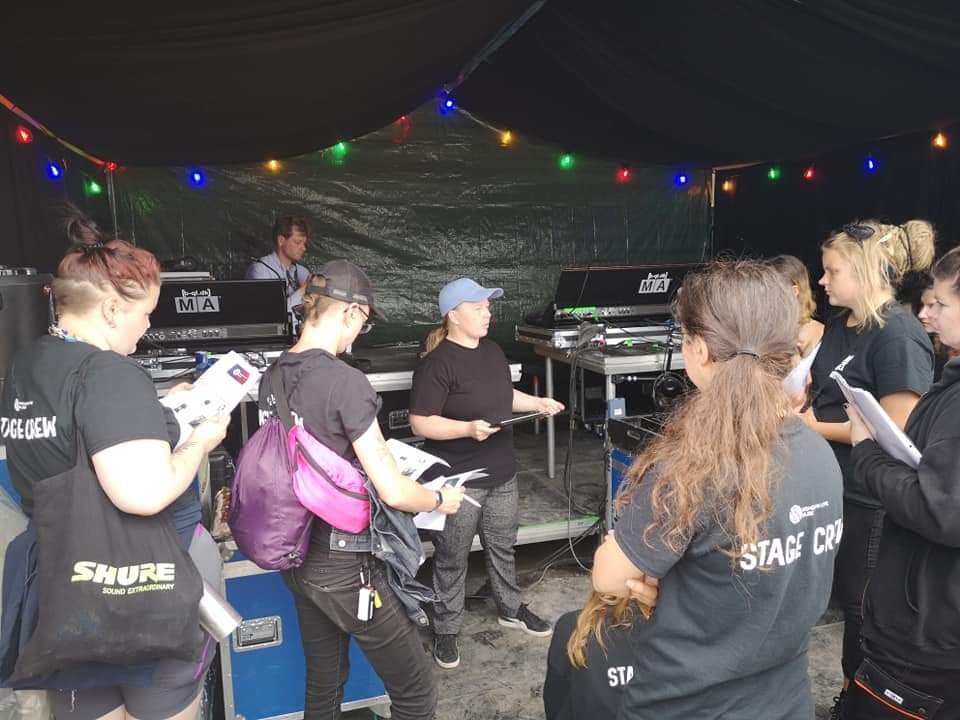 The WILM camp was a great opportunity to get a real picture of what it means to work on a major production in the live music industry. To be honest it turned out to be quite challenging and stressful at times. But if it is your passion, then it's very rewarding. 

All of the participants had a different background in the live music industry and different levels of experience. However, from unloading a truck, building a stage to doing lights or sound for a show, the Mermaids from the WILM camp had the opportunity to try various tasks themselves and learn new skills.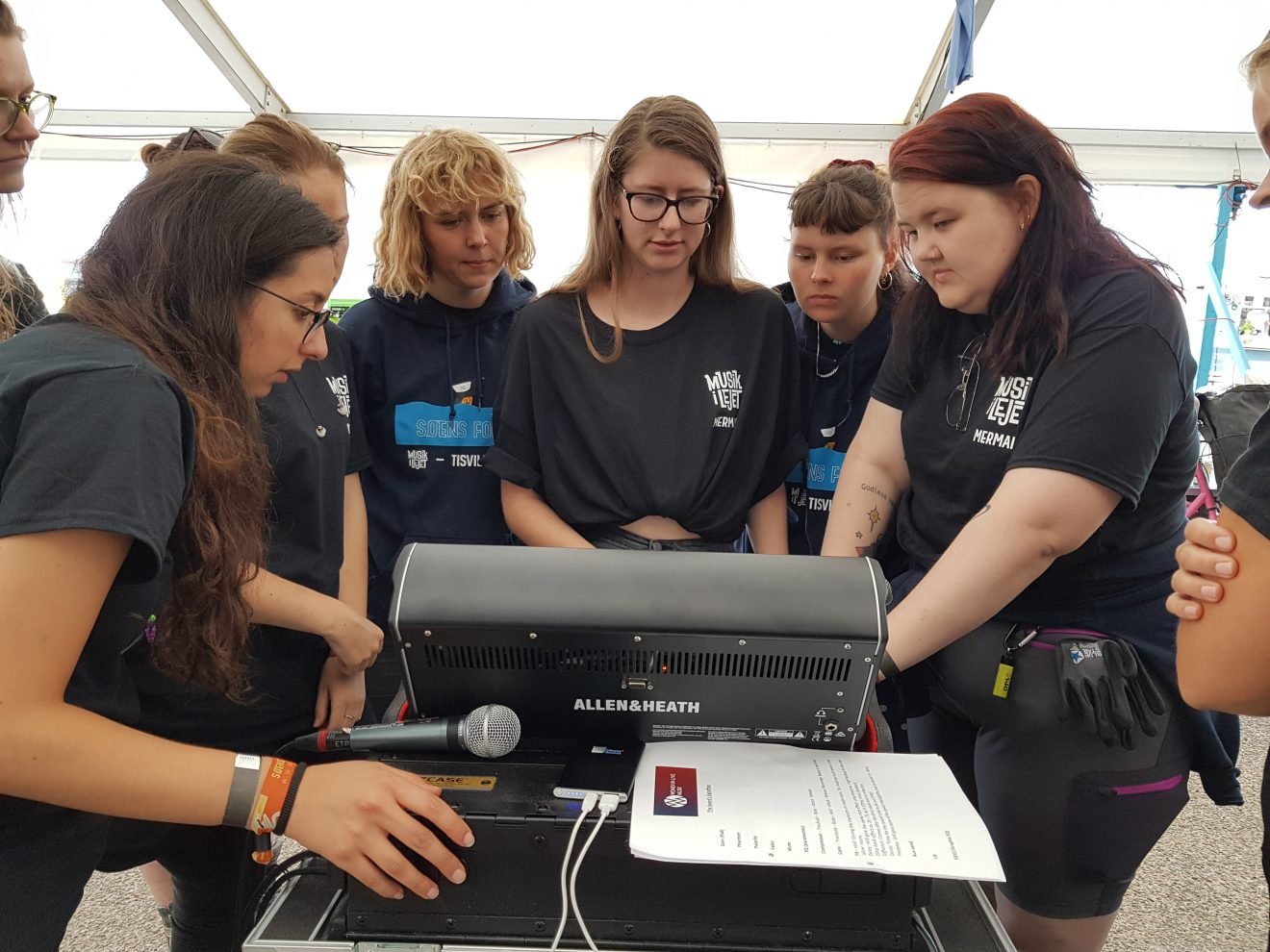 Regardless of their background, everyone on our team took something valuable with them from the WILM camp. Aside from the technical aspects, we could see how important good management, and surrounding yourself with reliable people could be. It is impossible to build a festival on your own and you really need a great team to pull it off.
On top of everything it was priceless to be able to share our previous experiences with the other ladies in the team, listen to their stories and realise that everybody fights the same fears, insecurities and doubts – it makes it easier to move forward knowing you are not alone in this.
Guided by WILM and a professional Musik I Lejet team, the Mermaids left after a week not only with new friendships, contacts and skills, but also with confidence that they can actually do it and do it well.
WILM: 
One key aspect we believe in, is that having a community behind you makes you so much stronger, and the very first WILM camp proved this. As one of our 'Mermaids' says, "Being part of the group was one of the best things, 'cause together we created a community where everyone had each others backs".
It was very clear to see how the girls grew inside this community they created, which led them to feel more confident about themselves and their contribution at the festival.
The feedback WILM received from the festival production team was always very positive during the week. It was amazing to see our members kicking ass out there in the field, and doing it all with bags of enthusiasm and a great attitude. We couldn't have been more proud of these talented girls.
When we asked them, the girls said they were happy with the way they were being received too: "I was pleasantly surprised. The men were quite nice and were happy to let us help and be involved. I never felt patronized or felt someone was being condescending at all" said one Mermaid.
One of the reasons for having the camp, (which was part of WILMs 'Safe Learning Environment' programme) was to give newcomers to the industry a better knowledge of how productions like these run along, as well as give a more practical understanding of how to run the technical part of a production.
Getting to play around with the consoles and being able to see straight away what a certain button or switch does, for example, greatly contributed to understanding the topics discussed during the workshop. 
Here we highlight some experiences that made the biggest impact among the Mermaids: 
"I learned that there are more positions in a stage production than I thought." 

"How to build a stage from nothing to a fully functional performance space"

"Being a part of changeover and mic'ing up and being able to ask questions"

"I think I got better at increasing my speed with tasks but still being precise and maintaining detail. Being able to do things quickly and well goes a long way in the live music industry"

"That I can actually do things and acquire new skills fast. Also learning about my own preferences. I found it extremely fun to do rigging and build a stage"

"This experience taught me basics in light, sound, and stage building which I feel will come in handy many more times in the future. Furthermore, I know that there are so many amazing women (and men!) out there in the industry, even more than I initially thought, all working their asses off to create awesome live events together!"
When asked what they would bring with them in their future career, this is some of the answers we received:
"How to approach professionals in a way that is not intrusive to their work and also that if you work hard you will be appreciated."

"Quick thinking, problem solving and keeping calm."
At WILM we are very keen on working on keeping our female co-workers in the industry as long as possible. Especially the newcomers! We see that with the different projects and events we are organising all around Europe this is inspiring and motivating our members to find joy in the fields backstage.
Which this quote tells us: "I had a thought that I might have gripped on to the idea of being Live Sound engineer mostly because I'm the only female one in my city and if I give it up, I will show that I have failed and demotivate other girls that might consider to pursue this career. However, now I think that I can keep supporting them by sharing the advice and putting them in touch with WILM." 
We would like to wrap up this blog with these words from one of our mermaids:
"My take-home message of MiL 2019 would definitely be 'Do not be afraid to say or ask' – Keep on doing the camp!" 
WILM is hoping to see old and new WILM members next year at Musik I Lejet 2020.
WILM would like to thank our sponsor & associates for helping making the stay even bit better for our 'Mermaids: Allen & Heath, SC sound – Denmark, Dirty Rigger, DPA Microphones & Shure.
And a very special Thank You to Musik I Lejet for making this possible – and last, but not least: Big, big thank you to Luna & Tomas from the stage production, without whom we couldn't have done this so smoothly.
WILM is sponsored by Tuborg Fondet, Roskilde Festival, Rational Acoustics & Meyer Sound – if you would like to know how to be sponsoring our work for increasing the amount of women working behind the stage, please contact us at info@womeninlivemusic.eu