WILM Newsletter Number TWENTY
Welcome to the 20th Newsletter!
Wow, we can't believe we are at number 20. So much has happened since we sent out our first newsletter five years ago. This month we will be celebrating those five years of WILM and the beautiful community we have created 🎂So please come and join us in London Dec.15th 🥳
It is going to be a busy month for us as we once again get into the WILMAwards – Don't forget to vote for all the amazing candidates!
We are as always super grateful to our members for sending us a postcard letting us know what they are up to! You can send us a postcard via email or our Facebook Group!
Gig postcard from the road 🙌
Sophie Kemp is TM, Anaïs Pomme is driving the crew bus for Beat the Street, Cesca Nutini keeps her talented brother in check and Grace Griffin is in charge of the monitors. They are all out on the 'Paolo Nutini tour' right now.
Give them a hug if they are passing through your city ❤️
What we've been up to since last newsletter:
Hooray! –

KODA

from Denmark has decided to support us!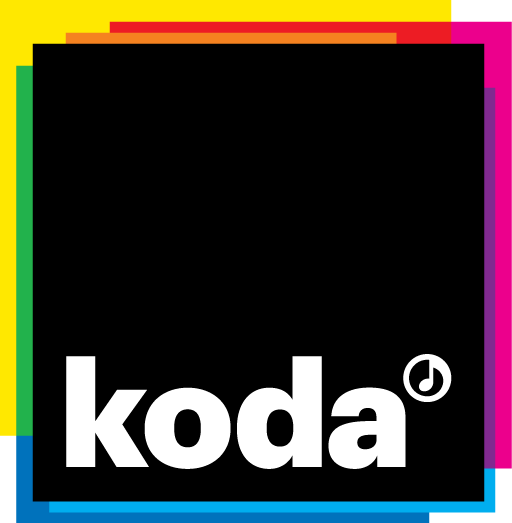 This means we can do even more in our effort for more diversity – such as expand our activities for WILM members. We have long wanted to optimise our workshops that help women and other minorities behind the stage to either be introduced to new fields of the backstage area or get their working skills and network improved.
We are also keen on working more closely together with other European organisations such as festivals, music organisations, tech fairs like ISE (
yes, we will be going there again Jan.31st – Feb.3rd – please, let us know if you would like to join!)
– And then of course this donation helps us with the 'boring, but necessary' expenses, such as office rent, web design etc.
If you would like to donate in order to make WILM's work for diversity more effective, please reach out to us via info@womeninlivemusic.eu
One more Hooray

🙌
Flightcases.dk


is offering 20% on their products for WILM members!
We are talking Peli cases, IP cases, all sorts of flight cases and foam!
Flightcases.dk are one of the largest manufacturer of flight cases in Europe, and also the ones behind the legendary WILMA trophy🏆 Please email us for the voucher at
info@womeninlivemusic.eu
Want a picture of your dog, goldfish or George Clooney on your Peli Case?
Whatever design you want on your Peli Case, Flightcases.dk can make it happen. Just lets us know and we'll put you in touch with the right person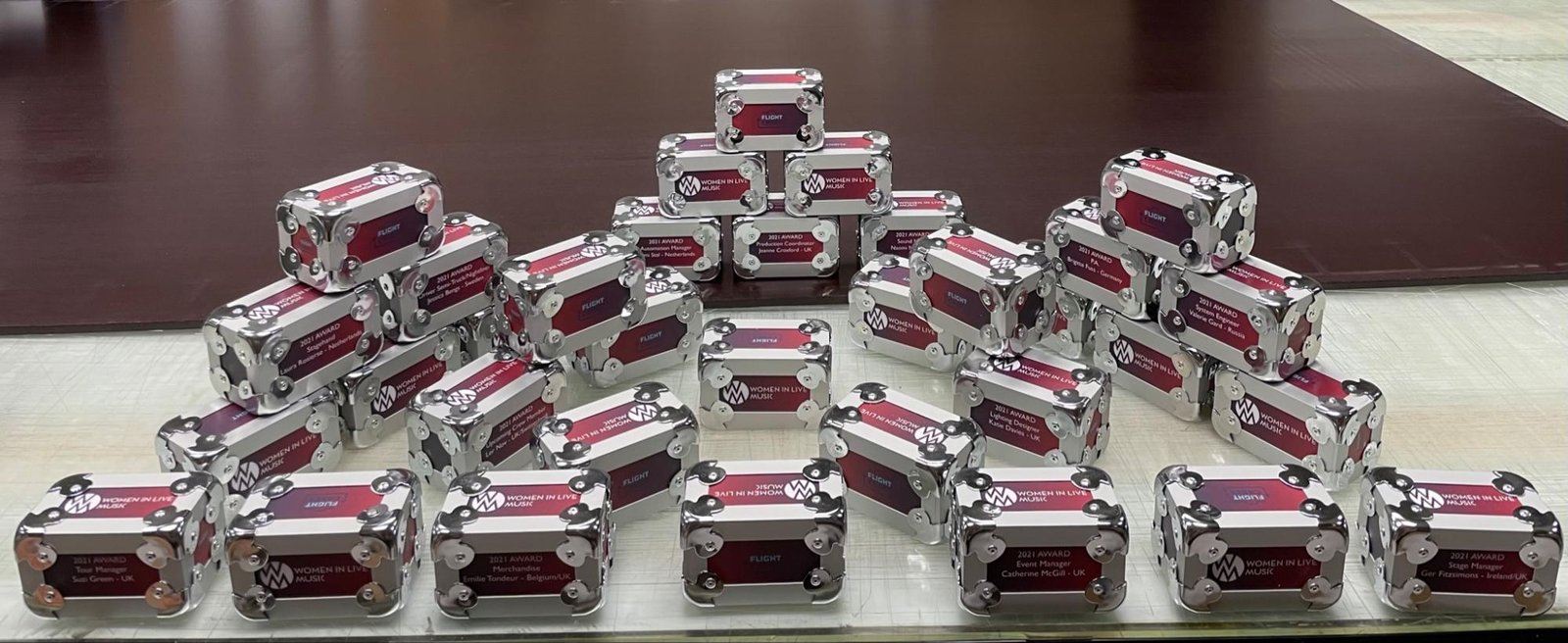 The legendary WILMAwards
Not a member yet? Please visit our website
www.womeninlivemusic.eu
and sign up. It costs 20€ annually to be a member.
NB: Although our Crew List is for women only, anyone – regardless of gender – can sign up and become a member of the WILM community.
PLASA – September
We had a blast at the PLASA exhibition at Olympia, London. It was like a big family reunion – so many familiar faces we haven't seen for so long. PLASA is a cornucopia of network-opportunities, great seminars and talks related to the industry and of course the place to update your knowledge about the new technology in the live event industry.
We were quite overwhelmed (in a positive way!) by the enormous attention our little booth was receiving. We had so many guests coming by to say hello 🤩- a mix of new and old friends of WILM. There was also an interesting mix of middle-aged male guests who were very curious to hear more about our work for diversity in the live events industry! And sadly, our booth was also visited by many young women in the industry from across the UK, who told us terrible stories about how they are being treated out there. It just confirmed for us that there is a need for an organisation like WILM for many years ahead, if our work should really make a long term impact.
WILM's Malle Kaas &

Will Fenton – touring sound engineer, backliner, tech entrepreneur and advocate for best H&S practice across the live events industry.
The opening question was:
Is it
at any time worth putting your mental and physical health at risk in order to do the job? And who is going to stop you anyway – you or someone else on the crew, your employer or likewise?
We had a broad discussion with a very lively audience – for a Sunday morning especially! – and got around the regulations for legal terms in different countries, insurance issues, addictions among colleagues etc.
It was definitely a very insightful seminar!
The closing comment came from one of the audience who remarked

"In our industry being a drunk is more accepted than being a pregnant woman"…..
Something to think about and definitely more to talk about!
Production Futures – Breakthrough Award 2022 – September
Our two brilliant WILM reps Stasia Nicole & Sam Simm did an excellent job of introducing WILM to a great bunch of upcoming guys and gals in the events industry at the

Production Futures

event in September this year.
A big congratulations as well to WILM member Subul Lodi – LD, Lighting tech and many other hats. Subul won the BreakThrough Awards – Well deserved we would say, as we know for a fact that Subul almost left the industry, but ended up fighting her way back!
A special thank you to Hannah Eakins & co. from the Production Futures for having us.
LLB Expo Stockholm 2022 – October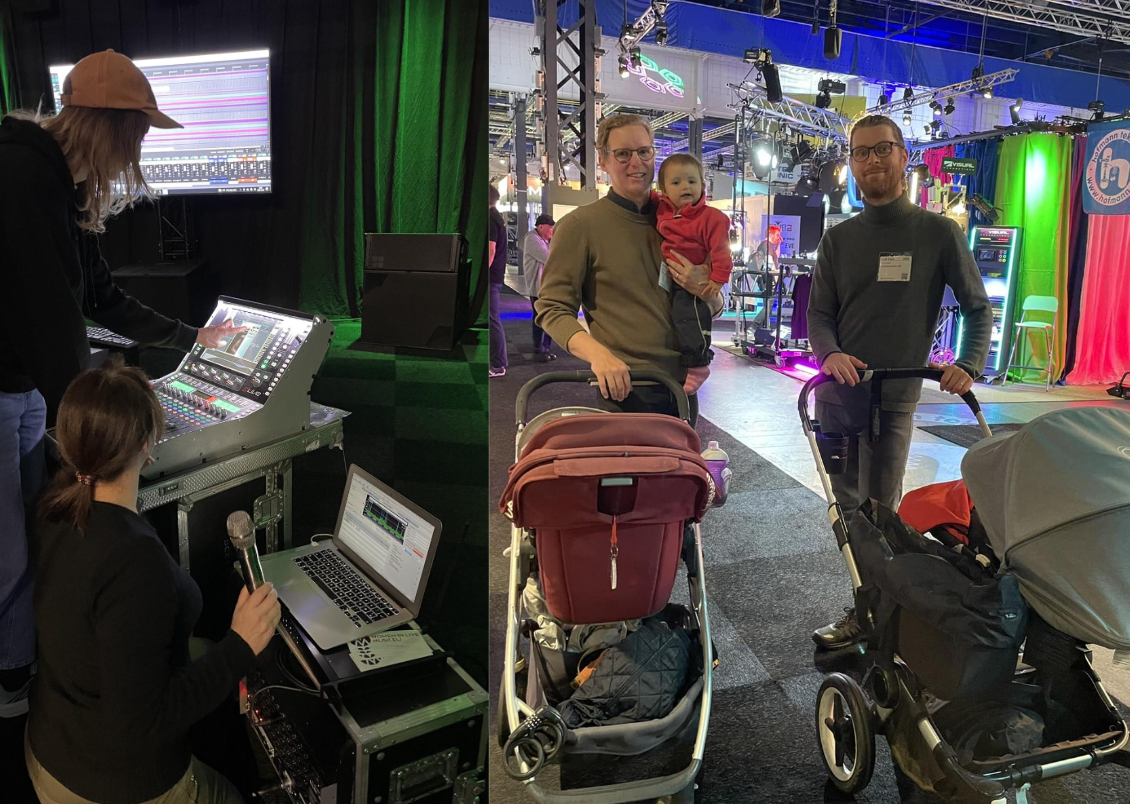 In October we were thrilled to join
LLB
in Stockholm, the largest tech fair in Scandinavia 🙌 This was our first time at this show, but not the last! (next one is in 2024).
Walk&Talk Florence + The Machine – November
Photo by Laura Spires
In November WILM invited 20 members to attend a Production walkthrough of the Florence + The Machine "Dance Fever" tour at the O2.
We got a chance to visit many different departments – audio, lighting, automation and video to learn about the different roles on tour and our members even got a chance to mix the last night's show at FOH through the PA with esteemed FOH engineer Brad Madix standing by.
FOH Engineer Brad Madix shows WILM members his audio set up – Photo by Laura Spires
A big thanks to everyone who attended and we very much hope we can do another one soon!
Copenhell Rock Academy for Girls, November

🤘
We were delighted to team up with the legendary Copenhell festival and their amazing program for young girls 🙌 The academy aims to give young girls aged 13 -19 yrs a foundation in the world of rock and metal onstage as well as offstage. WILM contributed with three experts from the backstage area:
Anni Klitmøller – Lighting designer (Copenhell)
Kaylee Wesley – Production manager, Tour manager & Merchandise (for Jamiroquai)
Bianca Larsen – Stage manager (Heartland festival)
The girls also got to meet WILM mentors
Mads Birkebæk & Rune Bagterp
at the legendary show – "
Queen Machine"
where they got to experience the soundcheck and do a Q&A with both the band as well as the crew.


A big Thank you to

Copenhell
Hell Ya
🤘
Bianca talking about being a Stagemanager from her experiences at the

Heartland Festival – DK
Music In Africa once again (MIAF) – November
Once again we were invited to the African continent to participate at
Music In Africa
's program Gender@Work – a training program in Festival production and sound&light for women from all over the Africa. The 14 participants, who all hold a degree or diploma in live events, were selected out of +200 applicants to join the week-long program in Dar es-salaam, Tanzania. The first couple of days were spent in a classroom before moving onsite to the ACCES Festival, MIAF's own showcase festival with some of the biggest African artists. The participants then moved into different roles such as Stagemanager, Artist Liaison, Stage Tech's and Conference Staff.
The Julius Nyerere Convention Center, where

all the conferences were held.
Just like last year it was a cheerful, enthusiastic, efficient group of women who nailed it! The audience, the secretary of MIAF and the Siemens Foundation (main sponsor) were so impressed by the female crew that there is no doubt that this program will return next year!
The stage at Brake Point, Dar es-salaam, where the 3-day showcase festival with 12 different act's was held.
It was very touching to hear from the women how grateful they were to have this chance. Many of them did not tell their family where they were during the week, as they wouldn't meet any understanding from their families. 'A few even told us they had to leave their families behind when they started working backstage. Very brave these women – and we are happy to help them get a chance to fulfil their dreams!

A big thank you to Music In Africa and their sponsor Siemens Foundation for this initiative
👏
Stage tech Marie from Senegal preparing the next change over
The entire team from the Gender@Work program with girls from Mali, Senegal, Tanzania, South Africa etc.
Instagram Takeover!
If you follow us on instagram you might have noticed various members of the WILM community have been taking over our profile and giving us a glimpse of their world out on tour and in venues across the world. They are saved as highlights on our profile so don't worry if you missed them you can still watch back.
https://www.instagram.com/womeninlivemusic/

Cora & Julia took over our instagram to show us the lighting equipment they use and

fun they have out on tour with

Von Wegen Lisbeth.
If you would like to be one of the profiles that takes over the WILM Instagram for a week to show us your
Touring/Gig/Venue world
we would love to hear from you! Please send us an email via
info@womeninlivemusic.eu
Next up will be our own CEO Malle Kaas who will share some small video clips from the Gender@Work training program in Tanzania, where she was participating as one of the trainers!
So here's what we've got coming up next!
Get Your WILM Calendar 2023/24! 🗓️
– and support the work we do for more diversity backstage 💜
Our new 2023-24 calendar will be on our website shortly but here's how last years' looked
Upcoming Events:
WILMAwards, Dec.15th – London, UK
Yes! It's that time of year where we get together and celebrate the awesome women working in the industry and reveal the winners of this year's WILMAwards 2022!
All hosted at the amazing Rose Shure Centre in Central London, we have a Lebanese buffet (allergy – vegan/vegetarian friendly) accompanied by beer and soft drinks to keep you going through the night.
We'll also be playing our traditional Bullsh*t Bingo as well as hosting the Crew Quiz with great prizes to be won!
In between a DJ will be spinning some classic tunes and we will entertain you with some of the work that WILM has done during 2022.
This year we kindly ask for a temporary donation of £20 when registering to attend this event. This money will then be returned to you after attending. If you do not attend, it will be considered as a donation to the work WILM do to increase diversity backstage. (The simple reason for this is that last year we had many people register and then not show up!).
We hope of course you will show up, and you are very welcome to bring a friend/partner/colleague with you! The more the merrier.
We look forward to seeing you! – It has been too long, and we have a lot to celebrate!
Xmas drinks, 18th Dec – Utrecht, the Netherlands
On Sunday Dec.18 the dutch chapter of Soundgirls.org, the Dutch training program Backstage Pass and Women In Live Music will gather together for drinks (alcoholic or non-alcoholic) at the dB's oefenstudio's, concertzaal & muziekcafé in Utrecht, NLThis is a chance for a little winter celebration as well as to meet new or familiar crew members over a hot cup of chocolate or lumumba before the Christmas Holidays and the end of an extremely busy year for all of us.
Skiing Trip, Jan. 9th – 12th – Romme, Sweden
We are excited to announce that we are going skiing in Romme again next January. Romme is a lovely resort two hours north east of Stockholm (easy to get to by train or bus!). Green slope or Black slope – doesn't matter 🤗 It will surely be fun. If you don't ski at all – no problem, it is a beautiful area with plenty of opportunities for hiking too! After-ski drinks in the evening and a sauna session is a must
Practical info: You can rent skiing gear at the resort. We will share apartments (up to six people), and the resort is an all-inclusive.
More information coming soon via our
Facebook Page.
ISE, Jan.31st – Feb.3rd – Barcelona, Spain
Once again are we teaming up with ISE in the effort to make tech trade shows more diverse. We will share a spot at the

Impact Lounge

where we will be hosting a micro audio workshop, network session and panel discussion. So, a couple of reasons to visit one of the world's leading tech trade shows, besides the great opportunity to check out the latest gear from your favourite manufacturers and network with other colleagues of the industry.
On top of all that Barcelona is a beautiful city and we hope of course to be meeting with our Spanish WILM members!
You can register free of charge to attend ISE
HERE
.

NB please get in touch with us if you would like to help us out at the booth: info@womeninlivemusic.eu
Crew List Fee
We are currently updating our payment system and the fee for our
Crew List
is going to increase to 20€ per year. (For all the existing members the fee will increase automatically with the next year's payment.) The fee will help run WILM so we can continue keeping this amazing community going!
Please reach out to us with any concerns.
That's all for now!
Stay safe, and stay tuned and we hope we will see you very soon.
The WILM Team

(Malle, Hannah, Aiste, Tejka & Valerie)
Women In Live Music is a non profit organisation and we highly appreciate any donations in order for us to continue our work for minorities backstage. Please don't hesitate to contact us if you would like to make a donation.