WILM Newsletter Number ELEVEN
Welcome to the 11th Newsletter!

Firstly we want to say a huge thanks to all of our members for remaining positive, sharing all your news and for supporting each other during this difficult time. We are so very proud of what we have achieved with this organisation!
WILM CREATIVITY
WILM members showing off their creativity in the Facebook Group!
Tamsin Solanum in her handmade WILM mask.
Katie Frost
showed her support for #wemakeevents with her 'Red Alert' photo edits of WILM members, to highlight the lack of government support for workers in the events industry.
Here is our news from the last 3 months:


Weekly Webinars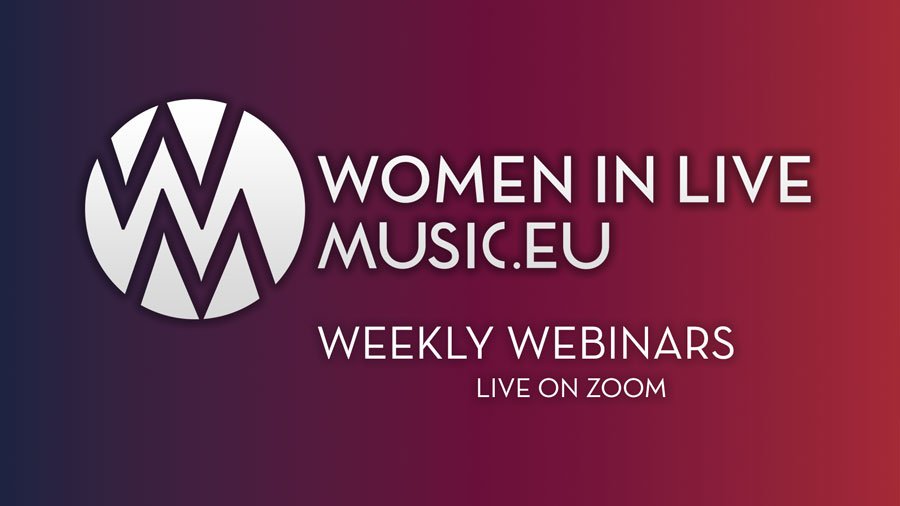 Throughout May to July each week we hosted a special Webinar on Zoom with members from all over Europe covering a wide range of topics from
Lighting Design
to
Tour Management
.

In case you have missed out on any of the webinars – don't worry, you can find the recorded version for all of them on our website:

->
Blog

Big thanks to everyone who participated!
At the fault-finding station
June – A new organisation for crew was born in Denmark
In m
id-June a big group of crew fellows from all over Denmark gathered to form the very first organisation for Crew in Denmark. The new organisation will be a platform for every event employee in the industry, as well as work for better conditions for the members.
The structure of the new organisation KO:EP is built on the concept of WILM, who have assisted a great deal with the creation. We will continue to follow KO:EP and are wishing the board and the members good luck with their important work.
Mental Health for Crew Webinar

In July we hosted a special webinar "Mental Health For Crew", where we covered various topics such as post-
tour blues, substance abuse, stress during gigs etc, and how to manage these issues.
WILM representative and Tour Manager Nathalie Candel (UK) hosted the talk with Dr Chayim Newman (Canada). We had a brilliant response to the webinar and the discussion was thought-provoking and insightful.




If anyone would like a link to the video of the webinar, please email us at

info@womeninlivemusic.eu
THRIV Survey – A survey for the
touring Crew
In 2019, Dr. Newman co-founded the Tour Health Research Initiative (
THRIV
), an organization whose mandate is to conduct scientific research on health and mental health in the touring industry, leading to the development of evidence-based interventions to support healthier, psychologically-sustainable touring.
Dr. Newman also sits on the Clinical Advisory Board at Backline.care and co-facilitates twice-weekly support groups for music industry professionals coping with the challenges of the COVID-19 crisis.
We would like to encourage every crew member to fill out
THIS SURVEY
in order to help the research on mental health in the touring industry.
Roskilde Festival 50 Years – Hurray ? and congratulations to the grand ol' lady
A
s we know, Roskilde was not celebrating this year. Alongside many other European festivals, Roskilde was cancelled too. But we would like to look back at last year's Roskilde, where we had the chance to meet the female tech's at the festival.

You can read their story here:
#WeMakeEvents
Although not a WILM event, many of our members showed their support in the UK for a day of demonstrations and awareness about the lack of help for events industry workers and production companies during the Covid-19 crisis.
You can read more about the cause in this
Red alert. Attendees took part in a demonstration along Southbank, London.
Meet Up in Stockholm
In mid-August we were fortunate enough to meet a couple of WILM members outdoors on a beautiful summer's night in Stockholm. There were great talks about alternatives during the lockdown, how to handle the crisis and how we can gather people during these difficult times.
We also discussed how it has changed to be a female crew member over the last 20 years. And of course, many gig/road anecdotes also came up during our meet up ?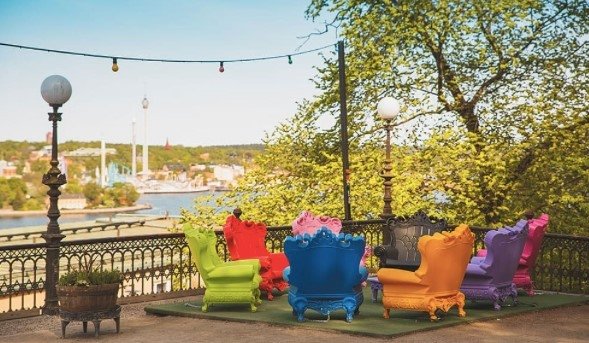 Tallinn Music Week
Head of WILM's Balkan chapter – Tejka Vasiljevic, spoke about diversity in the industry at the

Tallinn Music Week in Estonia. She was invited by

Keychange

(a program that works for diversity on stage) who wanted to hear options on how to change things, what obstacles there are, and how to remove these.

?
Radio show?
That's right! The team at WILM is working towards putting together a monthly radio show where we will chat, discuss topics and play the songs we love.
Stay tuned!
Workshops
We are of course anxious to get back to hosting workshops again, and we have a bunch of them waiting in the pipeline.
We are working on getting some 'Mental Health First Aid for Crew' workshops up and running as soon as it is responsible to do so.

We are also still hoping to get an

"Intro to Rigging'

' workshop going for Berlin, and an

Advanced Course in GrandMA

for lighting designers (also Berlin) and hopefully more during the 2nd half of 2020.
WILM Awards 2020:
We are already starting to think about this year's WILMA's, which will be announced at WILM's third year anniversary party (yeah, that's right WILM is turning 3 years already!)
We invite all of our members to join us for a fun night featuring our special Crew Quiz and of course the famous Bullsh** Bingo. Location and date is currently TBC but we are working on it!
The WILM Awards is our opportunity to highlight the brilliant women in the live music industry, pay them a tribute as well as show them off as role models for the next generation.
New merch on the way!




That's right, we will be updating our webshop soon with some exciting new products. Stay tuned!
That's all for now!

Stay safe, and stay tuned and we hope we will see you very soon.
Please don't hesitate to get in touch with us, if you have any inquiries

info@womeninlivemusic.eu
Please like our

Facebook Page

, where we put up dates for training, tradeshows etc. on a regular basis.
Oh, and please don't forget to check out our website for merch and show your support for WILM

?