WILM Newsletter Number SIXTEEN
Welcome to the 16th Newsletter!
Another year has gone by, and as we reflect on this last year and the struggles, disappointments and hardships, we realise there is also a lot that we have learned from and overcome.
We also think there is a great deal to be celebrated, so the theme for December this year is focusing on our journeys, achievements and most importantly our fighting spirit.
Here's a quick recap of what we've achieved together and what we've got coming up before we say goodbye to 2021!
We are as always super grateful to our members for sharing their news on our
Facebook Group
💌 Postcard from

Jo Gustavsson at Budapest's MTV Week as Bladee's FOH Engineer (November 2021) Way to go Jo!
London PLASA Meet Up – September
Another fabulous post -PLASA meet up in London!
Thanks to everyone for coming down on a Sunday night to The Hand & Flower! We really enjoyed hearing your stories, and how great it was to be at PLASA again!
Radio shows – Monthly!



We are still hosting our monthly radio shows!
★ In September
our lovely host Erin Lynch was joined by Tana Douglas, rightfully acknowledged as rock n' roll's first female roadie!
Last February we talked with Tana about her newly released book "LOUD". This time we chatted about what's in store for the future.
As always, the show was accompanied by great tunes selected by the guests.
★ In October
once again our fantastic host Erin Lynch chatted with Tourmanager & TPi Award Winner 2021 Suzi Green (Katie Melua, Placebo etc) as well as with Monitor engineer & Yoga instructor Becky Pell (Anastasia, Westlife etc) on how their interest in physical and mental well being are incorporated into their roles on the road as well as off.
https://healthy-touring.com
https://rocknrollyogi.com
★ For
November
's
edition of The
WILM Radio Show, Erin Lynch chats with two bright live sound engineers – Freyja Lawson (David Gilmour, Deftones, etc) and Valerie Gard, currently working in Dubai Expo 2020 (aka the biggest show on earth!).
Tune in to hear about these two amazing ladies, their awesome initiatives and creations.
If you didn't catch the latest editions of The WILM radio Show – Don't worry! They are up as a podcast as well!
You can listen to the WILM Radio shows
here
!
WOMEX Portugal – October
How can we talk Diversity Onstage when we forget to include Offstage?!
WILM was invited to host a panel at this year's WOMEX in Portugal, and decided to take three strong portuguese representatives from the live music stage onboard to discuss how we can add a spotlight to the diversity issue backstage. It was an intense and interesting discussion, where it was agreed that it is indeed the backstage's own responsibility to put focus on these problems. However, we should also work harder for getting the onstage world to know better about the world backstage.
Thank you so much WOMEX for the invitation! Thank you to our three panelists: Nuno from the magazin, 'Faniak', Jwana – long term A&R, and Margarida, touring Lighting designer. And not least: A special thanks to Stagemanager, Carine Tredgold from Zimbabwe who was with us via video.
WILM in Johannesburg S.A – November
Teaming up with Carine Tredgold and Music In Africa on their project "[email protected] 2021"
For ten days, WILM attended the project '[email protected]' to assist their training in Festival Production and Technique. Eleven lovely ladies from all over Africa, aged 23-37 attended this intense training program that involved hands-on learning, lots of theory, and plenty of 'real-life experience', as they formed part of the crew for the ACCESS/Bassline festival which ran in Johannesburg Nov. 25th – 27th. They were rocking both the Stage Manager position and the Artist Liaison role, as well as the stage. The entire production for the festival was highly impressed by these ladies that we hope to see more of in the future!
Thank you Music In Africa for having us – and big thank you to Carine for reaching out to us! And not the least: Thank you to AudioSure in Johannesburg and Allen&Heath for the support on gear for our training!
Upcoming Events:
WILMA Awards/Xmas Party, London – 15th December

It is with a heavy heart we have made the decision to postpone this year's WILMA Ceremony, due to take place later this month. We want all of our members to be able to attend and have a good time, but current travel and social restrictions mean that this year it is not possible.

More than anything we want everyone to be safe and we can't guarantee an indoor gathering would not put our members at risk

. We will announce the rescheduled date for our annual get-together soon!
Even though we can't all be together this year, the WILMA's are still happening and you can still vote for your favourite Crewmember! Voting opens today so click here to vote now!
The WILM Awards is our opportunity to highlight the brilliant women in the live music industry, pay them a tribute as well as show them off as role models for the next generation.
You will have until the 8th December 18.00 GMT to submit your votes.
CrewMoms Meetup – January 16th
(& monthly onwards!)
Jessica Bengs, Sweden – Leading truck driver for 'Sabaton' and her son, Jerry.
The Crew Mom's are holding a monthly online meet-up, where they can get to know other mom's from both onstage, as well as offstage.
Next meeting will be on Zoom:
Jan 16, 2022 19:00 GMT / 20:00 GMT+1
Meeting ID: 898 0505 6298
Passcode: 338496
Please join us!
Eurosonic – January 21st/22nd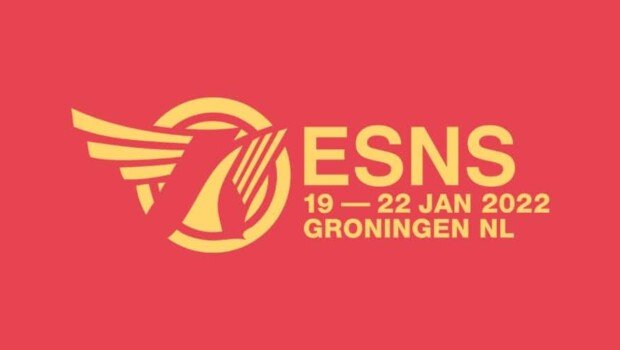 WILM will be attending two panels at Eurosonic early next year.
The first will be on the subject of "Motherhood Combined with a Career in Live Music" and we will also be continuing the discussion from WOMEX "How can we talk Diversity onstage, when we forget to include backstage?"
Check out the festival
here!
ISE Video, Light & Sound, Barcelona
February 1st-4th
WILM is going to have our own lounge at Europe's biggest Tech Trade Show next year with the stand number:
7V650
!
Please come and say hi to us and some of the Spanish partners that we have invited to come along.
Please look out for the events we have planned during the ISE days! We will announce them via our social media channels and website.
You can check out what else is going on at ISE next year
her

e
WILM Calendar 2022:
What better way to celebrate the end of 2021 and bring in 2022, than with a calendar featuring our wonderful WILM members!?
Whether you hang it on your wall at home to remember those all important triple-rescheduled tour dates
*ugh*
, or at the office to keep tabs of all your Zoom meetings *
double ugh?
* This calendar is a lovely reminder of all the brilliant things our members have achieved. You can find the calendar in our
Giftshop

!
Giftshop:
With a purchase from our store, you can show your support for WILM.
We have tshirts, bags, our iconic lipstick USB, puzzles and much more 👚🎒💄!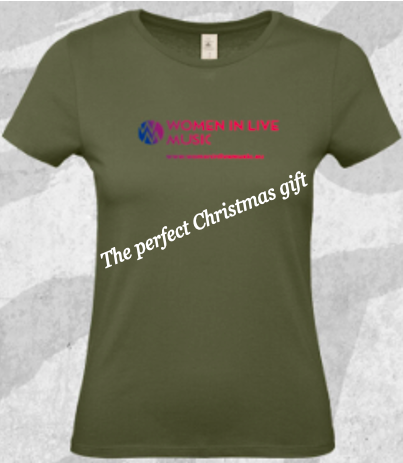 Reminder about the fees
It costs money to run WILM, and even though we would love to make it free, we need to change the rules and the fee for the WILM members so we can continue what we are doing.

From December 1st it will cost €20 per year to be a paid member of the WILM community.

But what will you get in return for the €20….?
★ You get to be showcased on our Crewlist on our website that gets frequently visited
from booking agencies, festivals, artists etc.
★ You can join our events and workshops for free!
★ 10% discount on all WILM merch
★ You get to take advantage of the discount deals we have with our partners and
associates.

We hope that you continue to support us, if you have any questions please feel free to
reach out to us at

[email protected]
Special WILM Deals
➢ Rock'n'roll Yogi – Feeling the anxiety sneaking up on you now where the gig's are
coming back? Monitor Engineer & Yoga Therapist Becky Pell has worked out a 4-part
online session to reduce anxiety, and is offering a 50% discount for WILM members
(normal price £60)
➢ SMAART – Rational Acoustics is offering WILM members a 15% discount on their
products.
Sign up for a WILM membership here (€20 annually)
That's all for now!
Stay safe, and stay tuned and we hope we will see you very soon.
The WILM Team
(Malle, Hannah, Aiste, Tejka, Jo, Anna & Erin)
Women In Live Music is a non profit organisation and we highly appreciate any donations in order for us to continue our work for minorities backstage. Please don't hesitate to contact us if you would like to make a donation.